Izidor Ruckel reveals new film on live radio show
Izidor Ruckel and his manager, Sarah Padbury, participated in a two-hour radio interview on the Stacy Petty Show on Friday, Aug. 7. The live broadcast is a daily show on 1310 KFKA, a news talk AM radio station, based in Greeley, Colo., within reach of one million listeners across northern Colorado.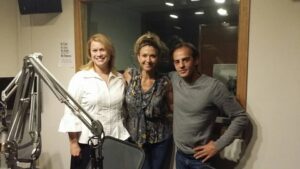 Petty interviewed the duo about several issues surrounding adoption. Ruckel described his experience growing up in a horrific Romanian orphanage before he was adopted by an American family at age 11. Padbury, an adoption advocate, talked about her life as the mother of six adopted children. Together they are working on turning Ruckel's life story into a feature film, called Izidor.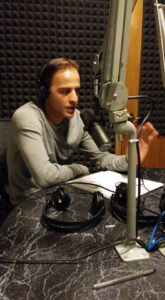 The film follows Ruckel and eight of his orphanage friends when they are discovered in 1990 by American media after the fall of Communism in Romania. It also portrays several adults, both Romanian and American, who chose to risk their own lives on behalf of the orphans, convinced that their lives were worth saving.
Ruckel concluded the interview by revealing he hopes the movie will not only inspire audiences to get involved in orphan care, but hopes it will change history for today's orphans still imprisoned in institutions.
"If I were to die, I'd like to finish one legacy," Ruckel said. "Let me make history with this movie... to ensure that this history does not happen again - not only in Romania, but all across the world."
Listen to the radio interview (2 links):
Stacy Petty Show — part 1
Stacy Petty Show — part 2
###
To receive Izidor Ruckel updates, sign up here.
To contact Izidor Ruckel, click here.